There are so many opportunities to serve on board the Africa Mercy and Global Mercy ! Find out what the numerous job opportunities are by clicking on "Job positions".
Please note that the availability for each position can vary depending on the current staffing need, the number of applications received for each position, the length of commitment etc. When you apply, don't hesitate to ask your volunteer coordinator for more information. If you wish to serve on short notice, consider filling an urgent need (check what they are below)!
Do you always have to wait to get a volunteer position?
Not necessarily. Your volunteer position may be available right away. We regularly have urgent needs for which it is possible to be mobilized quickly. In fact, we currently have several positions open. To view them, click here.
We are currently looking for nurses for our next mission in Sierra Leone on the Global Mercy from September 2023!
Shipyard
During a regular shipyard, the Africa Mercy and the Global Mercy are mostly stationed in the Canary Islands for maintenance and renovation work. During this period we are looking for several employees, so-called Project Assistants, to support our team of craftsmen in repairing and assembling interior fittings, etc. Shipyard period for the Africa Mercy usually takes place in the Summer (July/August) and the one for the Global Mercy in the winter (November/December).
Shipyard is part of ship life, and it's a very important stage to keep the ship up and running properly and being able to guarantee safe surgeries. If you can only help out for a few weeks at a time, consider applying for the "Project assistant" role. Whether you are a qualified craftsman or simply have a predisposition for repair and maintenance, then this is an opportunity for you!. Please note that the hospital is closed during shipyard and that the crew is much smaller. It's a very different atmosphere from our Field services, but it's quite a fun experience as well!
The position is currently closed.
What is our recruitment process?
Download our application guide
Recruitment process
Download our application guide that will take you through the application process step by step!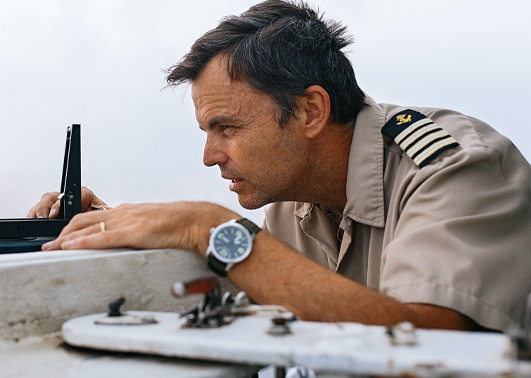 "We provide for people who have lost hope in a very direct and purposeful way, so it just works!"
READ MORE