Since 1978, the Mercy Ships fleet has served in more than 70 port areas around the world. Into an ocean of need, dedicated volunteers representing over 35 nations bring together their wide-ranging skills to make a lasting difference.
Mercy Ships uses hospital ships with multi-national crew and staff to bring world-class medical assistance and long-term sustainable development to some of the world's poorest regions. Land-based teams and projects supplement the work of the ships.
Vessels provide many benefits for our work:
On the ship, everything is under one roof. Thanks to the geographical proximity, the consultations within the various specialized services can be done quickly and easily. Thanks to years of experience, our system is so well developed that we can help as many patients as possible.
In Africa, power cuts or lack of running water are major challenges for hospitals. The self-sufficiency of the boat guarantees us clean water, reliable technical equipment and power supply at all times. Thus, there is no risk of power failure in the middle of an operation!
Ships are able to move and can therefore call at ports where the needs are greatest. Our medical assistance may therefore not be limited to a single country.
A ship as a home provides the greatest possible security for our employees. In the event of a political crisis or an epidemic, the ship can leave at any time.
Living together on board our ships offers our crew some security and privacy. Our volunteers can meet and gather, take the time to share their experiences and assimilate, together, the sometimes difficult experiences of the suffering of our patients. The common purpose unites us.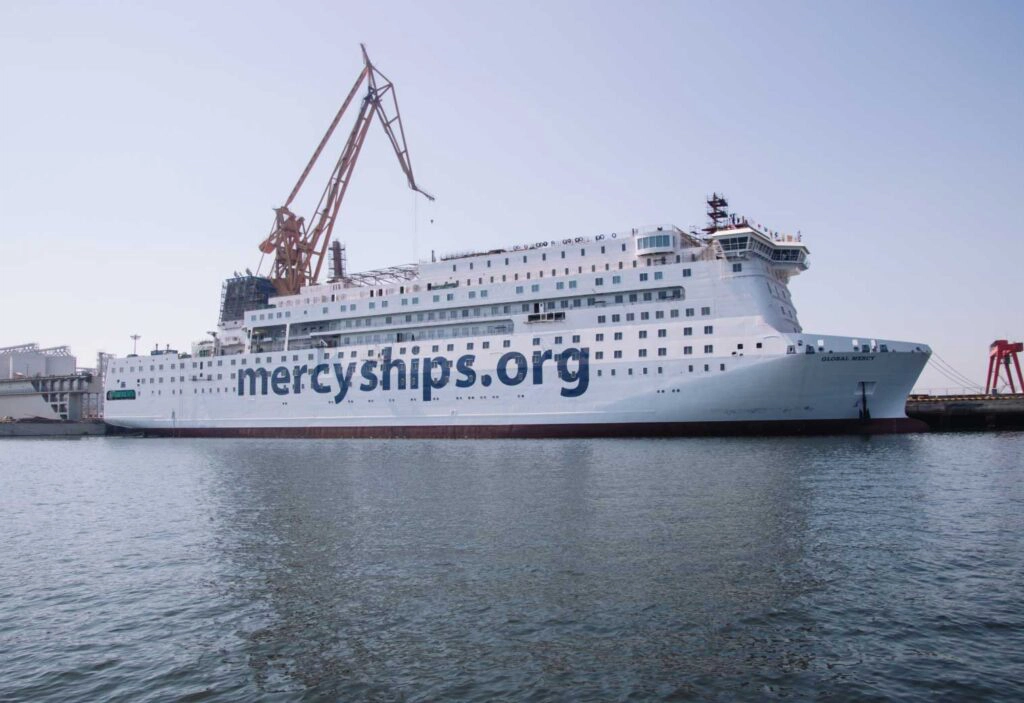 With more than 50 years of service ahead of her, this new ship will empower a whole new generation to get involved with us! The addition of the Global Mercy to our fleet, the first hospital ship built specifically for the needs of our humanitarian work, allows us to double our impact on the continent and to carry out a mission in two different countries simultaneously.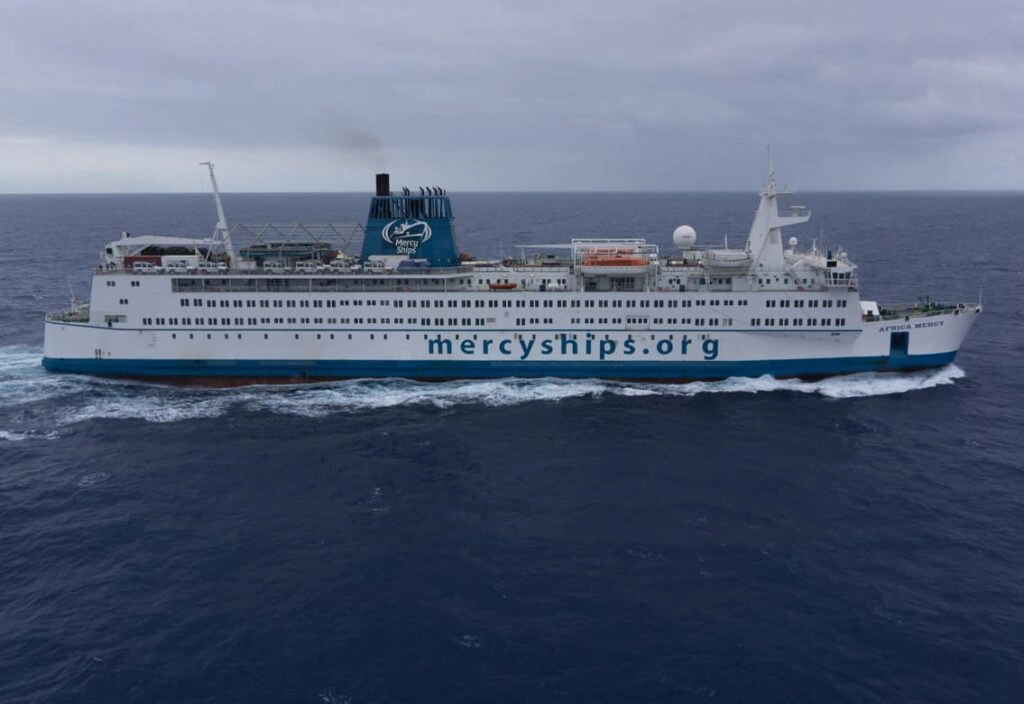 Acquired in 1999 thanks to a donation and put into service in 2007, the Africa Mercy includes 5 operating rooms and an 82-bed room. This former ferry converted into a floating hospital makes it possible to offer surgeries to Africa of a level equivalent to those that can be obtained in Switzerland. In addition to being a hospital, it is also a real village with a school for the children of volunteers, a bank, a kiosk and even a hairdresser! The Africa Mercy is dedicated to the African continent.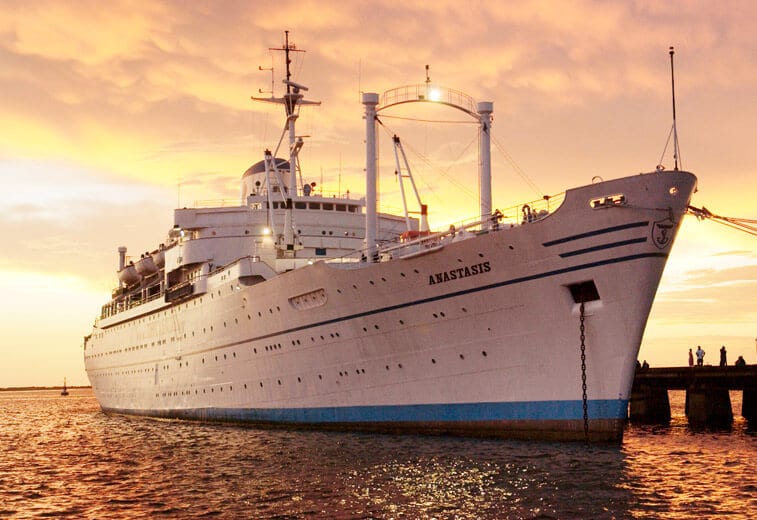 Originally named Victoria, Anastasis was built in 1953 as an Italian ocean liner and served as the flagship of the Mercy Ships fleet from 1978 to 2007. During that time, Anastasis contributed to more than half of Mercy Ships' total production in terms of the number of services, their value and beneficiaries. An average of 350 volunteers from more than 30 countries lived and worked on board. The previous liner was modified to include 3 fully equipped operating rooms, an X-ray unit and accommodation for 420 crew members. The Anastasis crew performed over 18,800 surgeries and over 137,000 dental treatments.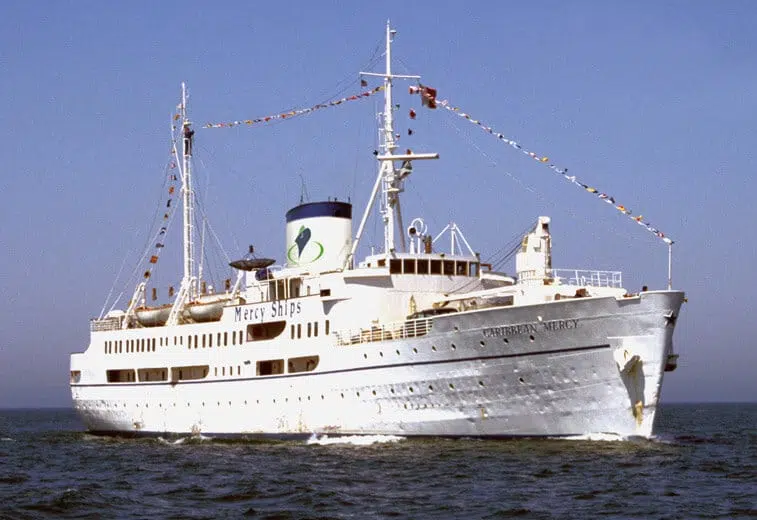 Caribbean Mercy 1994 - 2006
Formerly a Norwegian ferry (Polarlys), the Caribbean Mercy was acquired by Mercy Ships in 1994. During her 12 years of service, the Caribbean Mercy contributed over 20% of Mercy Ships' total production in terms of number of services, their value and the beneficiaries, serving mainly Central America and the Caribbean Basin. During her stays in port, the ship welcomed an average of 120 volunteers from more than 20 countries. The crew of the Caribbean Mercy has performed more than 7,000 surgeries. He also carried out 18,200 dental treatments.
The former Newfoundland coastal ferry Petite Forte was donated to Mercy Ships in 1983. She sailed for 11 years as a Good Samaritan serving the Caribbean, Central and Latin America until 1994. Renamed Island Mercy, Mercy Ships redeployed her to the South Pacific where she served until 2001. The ship underwent major renovations including the construction of operating theaters on board. The Island Mercy focused on eye surgery and dental services and carried a permanent crew of 60. Her shallow draft allowed her to reach where the larger Mercy Ships could not go. The Island Mercy crew performed 1,150 surgeries and over 29,370 dental treatments. The boat was resold in 2001.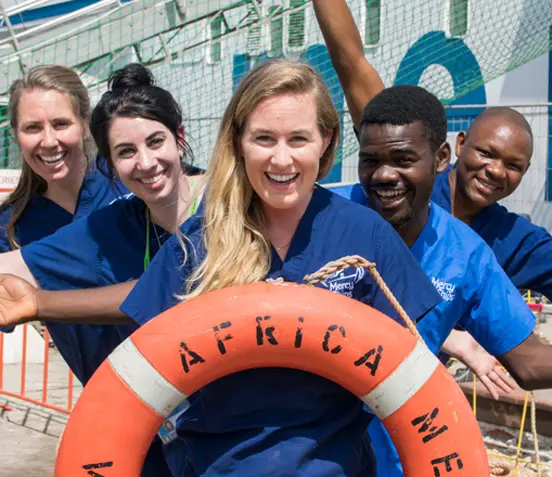 Lisez quelques témoignages de nos bénévoles.
Your donation brings hope