Open positions – Working at Mercy Ships
Welcome to the Mercy Ships Switzerland job offers page! Are you interested in working at Mercy Ships? We are an international humanitarian organization committed to bringing hope and healing to the most vulnerable populations in Africa.
Giving meaning to your work
If you are looking for a rewarding career in an organization that transforms lives, you are in the right place. We offer stimulating job opportunities both in our offices in Lausanne and Belp, Switzerland, and on the field managing our projects in Africa.
By joining our team, you will be part of a community of passionate people committed to making a difference. We are looking for individuals who share our values, have a strong work ethic, a team spirit, and a passion for our mission.
Ehrenamtlicher Informatiker in der Schweiz
Are you passionate about technology and want to put your IT skills to work for a cause that matters? Join our team as a volunteer to provide essential IT support to our NGO. We're looking for an IT specialist to monitor and maintain our IT equipment.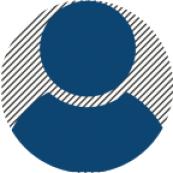 Recruiting & Member care specialist 80-100%
Join the passionate team members of the Recruiting department. Lead and develop all recruiting/sourcing activities across Switzerland, being actively involved in the strategy and implementation of new recruiting concepts and organizational improvements to achieve departmental goals. You will support the vetting process for Swiss and Italian applicants and provide high quality member support for all volunteers (prospects to alumni).
Work with Mercy Ships as a volunteer
To ensure our missions to the most vulnerable populations, we offer a variety of volunteer positions in different sectors: medical, of course, but also in the technical or general sector, such as receptionists, hostesses, technicians, electricians, kitchen assistants, and more. Learn more about volunteering with Mercy Ships!
Humanitarian field service in Sierra Leone The next chapter for Mercy Ships and the hospital ship, the Global Mercy! Over the course of the field service in Sierra Leone, Mercy Ships aims to provide surgeries for more than 1'900 patients. https://youtu.be/TnTcjvS1qUI Growing up on board
Read more