Two out of three people in the world lack access to essential surgical care.
Mercy Ships is deploying floating hospitals in Africa: their volunteer crews provide life-changing surgery, as well as advanced medical training and infrastructure renovations to support the local health care system.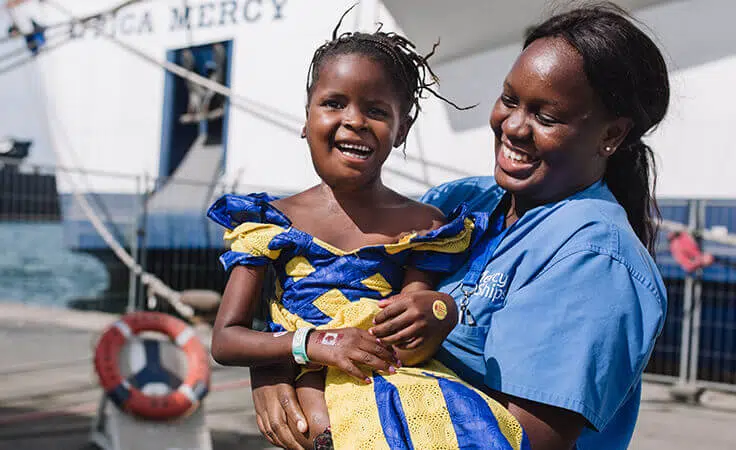 More than 2'000 surgical operations and 8'000 dental treatments per year give hope to our patients in Africa.
Surgery in Africa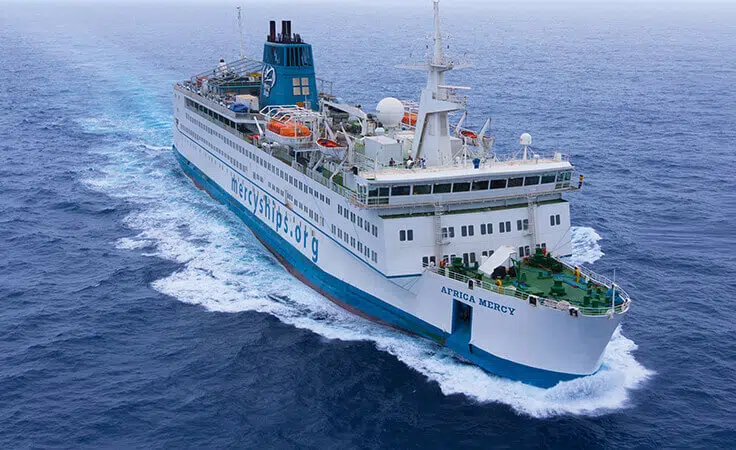 Founded in Lausanne in 1978, Mercy Ships concentrates its efforts on serving the African continent.
Our organisation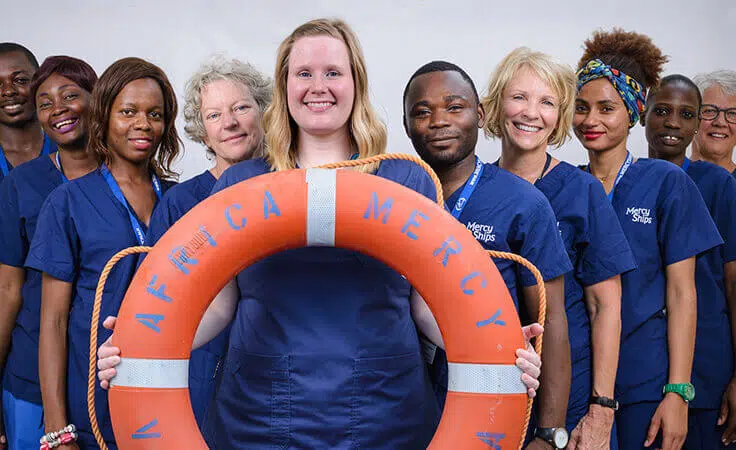 Every year, more than a thousand volunteers from over 60 nations get involved with Mercy Ships.
Become a volunteer
Stay informed of our missions and be the first informed!
Subscribe to our newsletter to receive the latest information on the current mission in Dakar.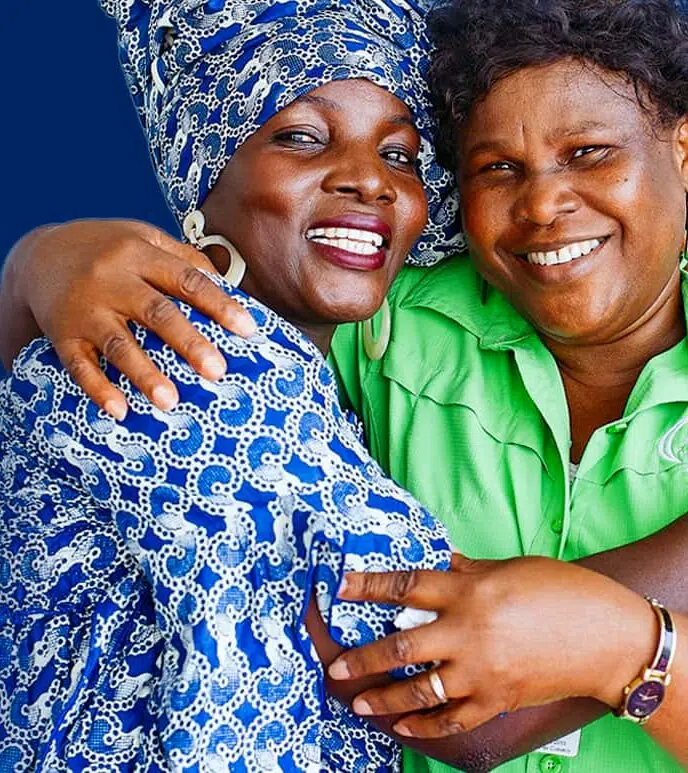 For the first time, a Mercy Ship will serve two African nations from one port. Will you join us in
Transformed lives: meet our patients!
Story of Kadidja
At first glance, Kadidja is just like any other child. The 4-year-old girl is happy and energetic. She loves to dance, play, and eat good food. She brightens up any room with her fearless energy and hardly ever stops giggling. But something was holding her back.
Story of Houleye
Only a few months ago, Houleye had to bear the weight of a tumor nearly half the size of her face. Life with this tumor was all Houleye had ever known.
Story of Kadiatou
One can hardly watch Kadiatou trying to keep her balance on her twisted legs.
Story of Aicha
Without her mother's milk, Aicha became malnourished. Soon her legs began to bow outward.
Story of Haingo
Viviaby tries everything to feed her baby, Haingo, born with a cleft lip. But an unexpected encounter will change the course of her life forever.
Story of Vanya
While other children play and run, Vanya sits on the sidelines. When they cry and laugh, she remains silent.
The impact of Mercy Ships in numbers
0
life-changing or life-saving surgical procedures performed on our hospital ship since 1978.
0
dental procedures performed by our volunteer dentists
0
healthcare professionals trained to train others
"I applaud Mercy Ships in their efforts of transformational development as they make a lasting difference in a world of need. Mercy Ships has committed themselves to the vision of an African renaissance in their vision of bringing hope and healing to the continent of Africa. I salute the vision and mission of Mercy Ships and ask that you join me in supporting their noble work and contribute to make this world a better place."
Nelson Mandela (1918–2013)