Dr. Sarah Kwok currently serves onboard the Africa Mercy as the Anesthesia Supervisor, lending her skills as a team leader on the surgical team. Initially, Dr. Kwok left her job in London to serve onboard our hospital ship for one year. It soon turned into a two-year stint after she was impacted by the culture and community.
"We have women in leadership in the operating room, and also on the ship," she said. "I think that is very encouraging to see. When you see that, you can go home and tell others about meeting a female doctor serving on this ship who is helping bring safe surgery to Africa…isn't that great?"
We are so thankful to Dr. Kwok for loving our patients and providing first-class care to the people of Africa.
Sarah used to work in London
Do you have any questions?
Jessica and Janina
Recruitment Team - Switzerland
Jessica (French / English):
+41 21 654 32 70
Janina (German / English):
+41 31 812 40 34
How to become a volunteer
Discover other stories from our volunteers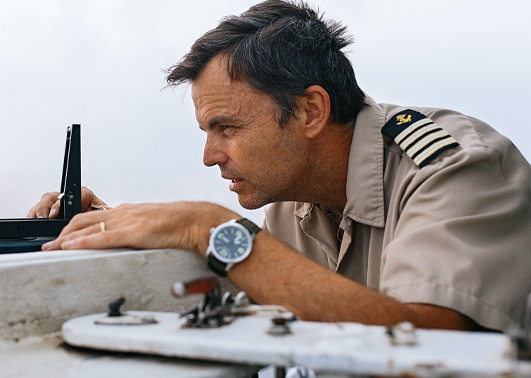 "We provide for people who have lost hope in a very direct and purposeful way, so it just works!"
READ MORE