Dr. Sarah Kwok ist derzeit als Chef-Anästhesistin an Bord der Africa Mercy tätig und stellt ihre Fähigkeiten dem von ihr geleiteten Operationsteam zur Verfügung. Sie verliess ursprünglich ihren Posten in London, um ein Jahr lang an Bord unseres Spitalschiffes zu dienen. Stark durch unsere Kultur und unsere Gemeinschaft beeinflusst, wurde dieses Engagement schnell zu einem zweijährigen Aufenthalt… und sicherlich noch mehr!
"Es gibt Frauen in Führungspositionen im Operationssaal und auch auf dem Schiff", sagt sie. "Es ist sehr ermutigend. Wenn Sie das sehen, können Sie nach Hause gehen und Ihrer Familie und Ihren Freunden erzählen, dass Sie eine Ärztin kennen gelernt haben, die auf dem Schiff dient und in Afrika eine hochwertige chirurgische Versorgung anbietet. Ist das nicht grossartig?"
Wir sind Dr. Kwok so dankbar, dass sie unseren Patienten so viel Liebe schenkt und eine erstklassige Versorgung in Afrika bietet.
Sarah arbeitete vorher in London
Noch Fragen zur Ehrenamtlichen Mitarbeit?
Bei Fragen wende dich bitte an Janina Tobler (Deutsch)
Vergiss nicht, zuerst unseren FAQ-Bereich auf der Seite "Werde Ehrenamtlicher" zu besuchen, wo wir die meisten deiner Fragen beantworten.
Weitere Geschichten entdecken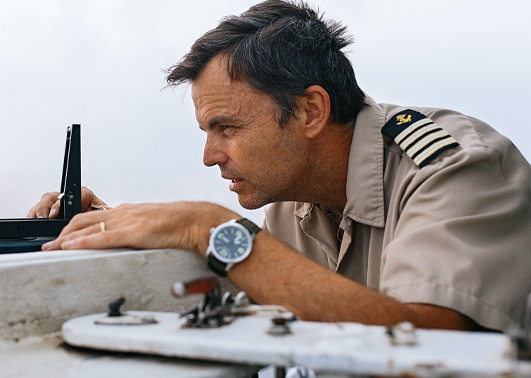 "We provide for people who have lost hope in a very direct and purposeful way, so it just works!"
WEITERLESEN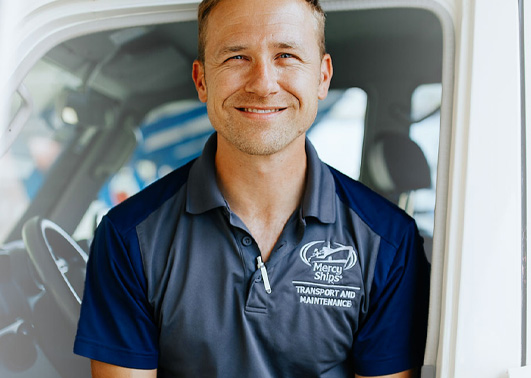 I remember I did the whole application, wondering, 'Am I ever going to be on this ship? Is it actually real?'" remembers Lukas, a vehicle mechanic from Switzerland. "Then, one day, you stand on the gangway, and you can't believe that you are really there.
WEITERLESEN
Ten years ago, whilst training as a nurse, I travelled across Africa and fell in love with the continent. Mercy Ships gave me the opportunity to return there and to help where the needs are great.
WEITERLESEN