"Als ich vor 10 Jahren – während meiner Ausbildung zur Krankenschwester – Afrika bereiste, erfasste mich wohl das «Afrika-Fieber».
Mercy Ships bot mir die Chance, dorthin zurückzukehren und zu helfen, wo die Not gross ist. Es ist eine schöne Aufgabe und eine Herausforderung zugleich, in der kurzen Zeit das Vertrauen des Patienten zu gewinnen und ihm das Gefühl zu geben, gut aufgehoben zu sein – gerade in der fremden Umgebung. Jeder Einsatz ist ein Geschenk – ich bekomme mehr zurück als ich geben kann.
Ich bin begeistert von der Dankbarkeit und dem Vertrauen, das uns die Menschen entgegenbringen. Ich staune über die Zufriedenheit trotz der teilweise sehr widrigen Umstände. Nach jedem Einsatz kehre ich mit Dankbarkeit und Freude im Herzen heim. Dankbar dafür, dass ich Schönes und Trauriges mit anderen Menschen teilen durfte.
Leben wurden verändert – nicht nur diejenigen der Patienten, sondern auch jene der Einsatz-Crew."
PARTAGER L'HISTOIRE DE DR. GARY PARKER
Noch Fragen zur Ehrenamtlichen Mitarbeit?
Bei Fragen wende dich bitte an Janina Tobler (Deutsch)
Vergiss nicht, zuerst unseren FAQ-Bereich auf der Seite "Werde Ehrenamtlicher" zu besuchen, wo wir die meisten deiner Fragen beantworten.
Découvrez le témoignage d'autres bénévoles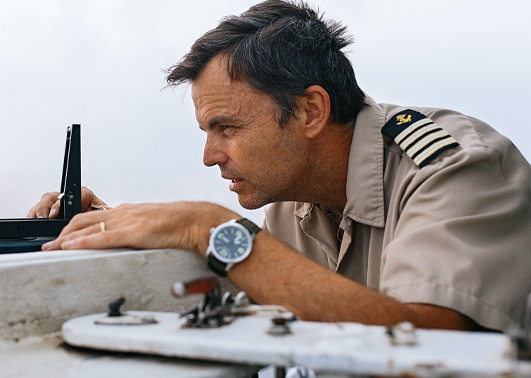 "We provide for people who have lost hope in a very direct and purposeful way, so it just works!"
WEITERLESEN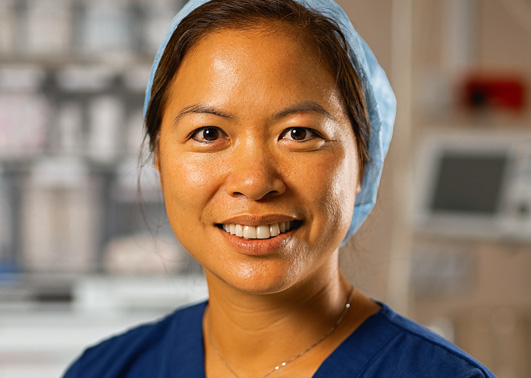 "When I signed up, I had come for two weeks before but then I signed up for a year… and it will certainly be a lot more!"
WEITERLESEN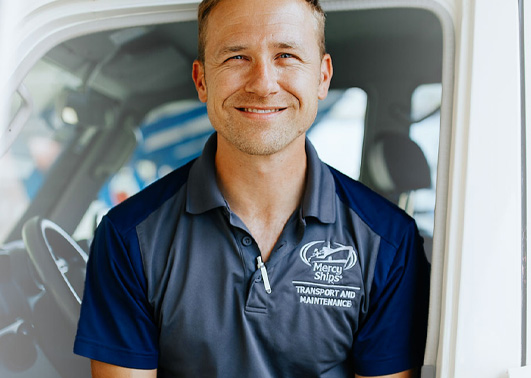 I remember I did the whole application, wondering, 'Am I ever going to be on this ship? Is it actually real?'" remembers Lukas, a vehicle mechanic from Switzerland. "Then, one day, you stand on the gangway, and you can't believe that you are really there.
WEITERLESEN