Dr Guy Chevalley, ophthalmologist in Yverdon-les-Bains, is almost a veteran of our organisation. After nine missions on board the Africa Mercy, his enthusiasm for helping disadvantaged populations has not faded.

"At the beginning of 2017, I returned to the Africa Mercy for two weeks. I collaborated with a professional, well-motivated ophthalmic team. There were many people on the team with whom I had already worked in previous years, which is very encouraging and reassuring when you only spend a short time on-board. I was particularly delighted to spend time with Doctor Glenn Strauss, who will be very committed to the work in Cameroon.
There were two new experiences for me this year. As well as the usual cataract operations on adults, I was also able to operate on an eight-year-old child. This was an amazing and moving experience, especially being able to operate under local anesthetic, which is very unusual at that age.
The second new experience was mentoring and teaching ophthalmologists in Cotonou (Benin) to operate on cataract patients. This training is going on for several months and I was only one link in the chain. For me, what was really special about this training was that I was able to teach in French, as the Beninese ophthalmologists understand the language of Molière better than that of Shakespeare. Having a common mother tongue enables us to communicate better during surgery.
I am already looking forward to going back next year. There is immense satisfaction and joy for the whole ophthalmic team in being able to restore sight to those who have been blind for many years."
Dr. Guy Chevalley is from Yverdon-les-Bains
SHARE THE STORY OF DR. GUY CHEVALLEY
Do you have any questions?
Jessica and Janina
Recruitment Team - Switzerland
Jessica (French / English):
+41 21 654 32 70
Janina (German / English):
+41 31 812 40 34
Ready for an experience that will change lives?
Discover other stories from our volunteers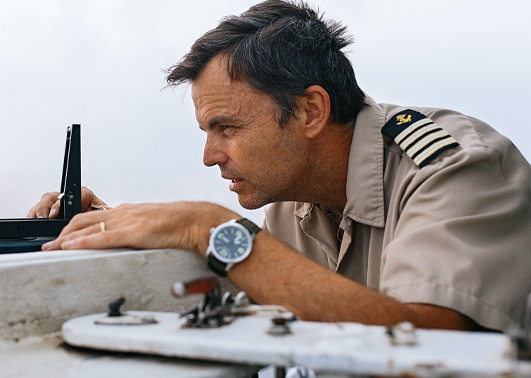 "We provide for people who have lost hope in a very direct and purposeful way, so it just works!"
READ MORE