Orthopedic deformities in developing countries
Why is the need so extreme?
In developing countries, such as those in West Africa, fractures and Club feet often remain untreated. In these countries, medical errors or malnutrition can slow down bone development. Additionally, three quarters of these countries offer no training in either orthopedics or the fitting of prosthetics. Without appropriate care, children who are born with Club feet or deformed legs grow up suffering from pain and shame.
Club feet
Globally, one child in every 1400 is born with a foot deformity, a « Club foot ». Without adequate treatment, these children learn to walk on the sides of their feet rather than the sole. They suffer pain, a clumsy gait and mockery on a daily basis.
Bandy legs
A congenital deformity, a minor accident or an inadequate diet can cause a curvature of the legs of a child. Untreated, the genu valgum (knees in X position) and the genu varum (knees in O position) prevent a child from walking correctly.
Neglected injuries
War injuries, gunshot and machete wounds, automobile and motorcycle accidents, falls from trees and other injuries comprise a never-ending stream of patients. Orthopedic surgeons perform a wide range of operations to generate mobility for these people who were injured sometimes years ago.
Statistics (WHO)
Every year, around 100,000 babies worldwide are born with a Club foot.
80% of the world's fractures and the majority of Club feet occur in developing nations.
Children can walk thanks to the surgical programs on board.
Surgery
Mercy Ships works in partnership with the local medical community in each country to identify candidates for surgery. In the fully equipped operating theaters on board, highly qualified surgeons provide free orthopedic operations on hundreds of children, transforming lives.
The orthopedic project will focus on pediatrics because the bone malleability in children makes recovery much quicker than in adult patients. In this way we can, to some extent, follow up a patient until they are fully recovered. This approach is most appropriate for Mercy Ships, due to the time constraints of the ten-month ship deployment.
Ponsetti Method
The Ponsetti Method is a treatment for Club foot which does not require an invasive operation. As a result, it is perfectly adapted to developing countries which lack surgical infrastructure.
Mercy Ships train local health professionals (doctors, physiotherapists or even social workers) to correct Club feet in stages, by means of successive casts. We are able to treat 20 to 30 children at the same time, over a three month period.
Training, Capacity Building & Prevention
Mercy Ships collaborates with governments and local health ministries in order to improve the national healthcare infrastructure. Mercy Ships works with local surgeons and nurses, offering them training and opportunities to learn specific techniques. In addition, Mercy Ships contributes to the long-term eradication of preventable diseases which can lead to serious consequences, by conducting community health education programs.
Accomplishment
During the three field services of Mercy Ships in Senegal and Gambia (2019-2023), 183 children received orthopedic care, therapies, and surgery to straighten their legs. Today, they are able to walk without pain, play with their peers, and return to school.
Discover patients from our orthopedic program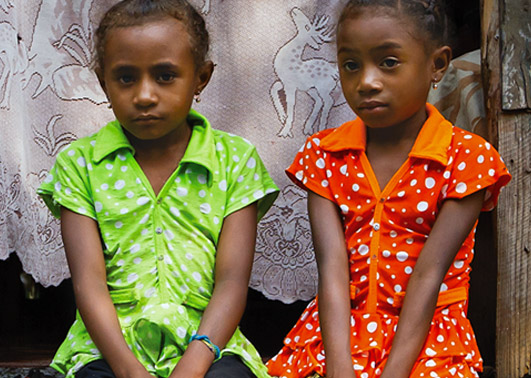 Sandrins used to go to school with her sisters and friends, But the three-kilometre walk to school gradually became too
Mercy Ships Surgical Programs