Add Your Heading Text Here
Add Your Heading Text Here
Poverty rate
38% of the population lives under the poverty line of $2 per day
UN Development Index
Rank: 164 out of 188
Languages
approximately 39 languages, including French, Wolof, Pulaar and Serer
Physicians per million inhabitants
70 (in Switzerland: 4'200)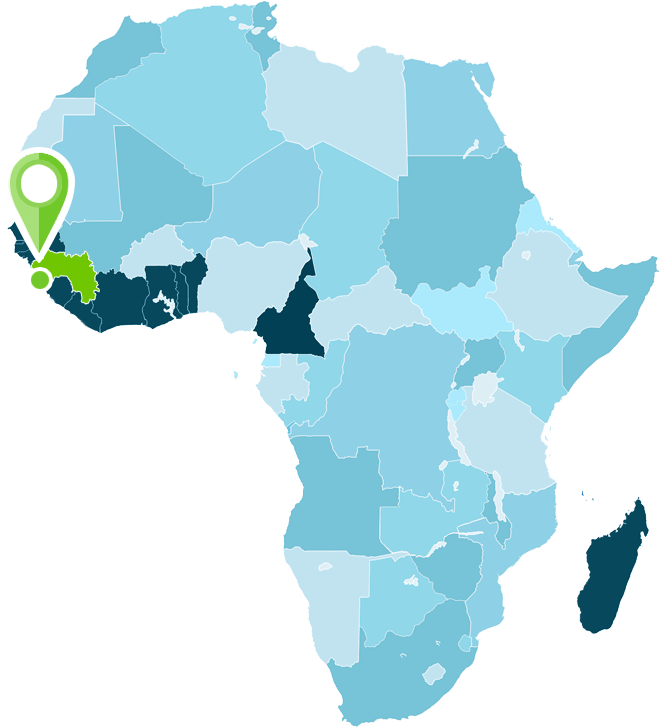 Festive arrival in the port of Dakar. © Mercy Ships
The Africa Mercy is being welcomed by one of our teams that has been in Dakar for several months in order to prepare the ship's arrival. © Mercy Ships
Mercy Ships offers free surgeries and other medical procedures to the people in Senegal. © Mercy Ships
2019.11.19_Diarga, orthopedic patient, walks for the first time after surgery
2019.12.05_Swiss volunteer Regine Lage treats a Senegalese patient
2020.01.16_Orthopedic Surgeons, Subodh Deshmukh and Johannes Kolbe, performing a surgery alongside MCB Participant, Keredje Beninga.
2020.02.20_Twin orthopedic patients Ousseynou and Assane play with volunteer Allan Kent
2020.03.21_The mission is interrupted due to the pandemic. All patients and many volunteers leave the Africa Mercy.
2020.05.22_MCB_Distance training continues during the pandemic, including mental health training for caregivers of Covid19 patients.
2022.02.01_The Africa Mercy is back in Senegal! Joy fills the atmosphere!
2022.02.22_Sokhna is the first patient of this new humanitarian mission in Senegal
2022.02.25_Senegalese participants in the Mercy Ships "Food for Life" agricultural training
2022.03.23_Senegalese volunteers and patients play and dance on deck
The Africa Mercy is back in Senegal! During the Africa Mercy's 10-month stay in the port of Dakar, Republic of Senegal, Mercy Ships plans to provide 680 to 900 life-changing surgeries onboard, as well as providing healthcare training to 530 to 700 local healthcare professionals through mentoring and courses.
2019-2020, the hospital ship completed an 8-month humanitarian field service in Senegal. The pandemic forced its early departure from the port of Dakar. But still, Mercy Ships was able to provide 1'407 life-changing surgeries onboard, to treat over 5'591 at a land-based dental clinic as well as providing healthcare training to 1'286 local medical professionals. All of this has been provided at no cost to the recipients and will help to improve the healthcare provision in Senegal long after the ship leaves port.
Senegal is one of the most politically stable countries in West Africa and has a steadily improving economy. However, despite this, the country still ranks 164 on the UN's Human Development Index and in sub-Saharan Africa over 93% of the population do not have access to safe, affordable surgery.
Among the challenges faced by the 14 million residents of Senegal are malaria, widespread poverty and a high child mortality rate.
Help us bring hope and healing to Senegal