Vanya is a little girl like any other. With one exception: her bowed legs caught everyone's eye.
While other children play and run, Vanya sits on the sidelines. When they shout and laugh, she remains silent.
Her heart yearns for these games, laughs and fun times. But her legs deprive her of all this.
Her parents had long ago given up hope of seeing Vanya healed. They simply could not afford any treatment. Her fate seemed sealed, and her future bleak.
Fortunately, this is not the end of the story! A new chapter began with the arrival of the Africa Mercy in Madagascar.
On board our hospital ship, our surgeons have operated on her legs, our nurses took great care of her and our physiotherapists have accompanied her throughout the long process of rehabilitation.
And all for free!
Previously, the first thing people saw in Vanya was her crooked legs. The first thing they see now is her smile. A beautiful smile that reflects the transformation she went through!
Discover more patient stories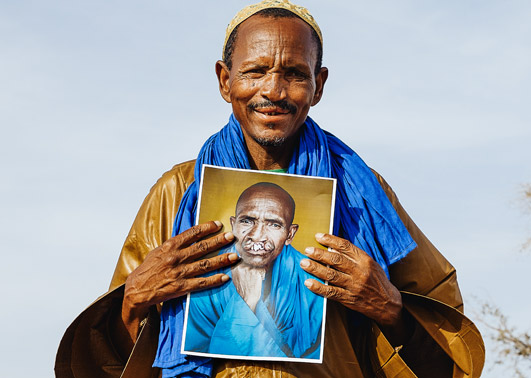 After enduring 56 years of hardship and exclusion, a mere two hours proved transformative, radically reshaping Samba's life and bestowing upon him a newfound sense of dignity.
Read the story
Two surgeries​ for Astou Meet Astou. Her life has had shadows of pain. When she was 20 years old, she lost her son during childbirth, but that wasn't the only tragedy that occurred. In addition
Read the story
What started as a small lump eventually developed into a massive growth filling his mouth, making eating and talking difficult.
Read the story
Help transform the life of our patients today.