Whether you cooked delicious meals for the entire ship community, taught French to the students in the Academy, pampered the patients during the visiting hours, cleaned and made the OR safe for surgery, repaired the vehicle in which the nurses and doctors travelled and screened our future patients,YOU graciously offered your time and skills to make our world a better place.

THANK YOU for the uniqueness of your gift
In order for you to continue to thrive in what's next, I want to make sure that you are well taken care of and equipped. Therefore, we prepared a tailor-made content for our crew coming home in order to guide you through your transition from ship life to life back home.
I really want to emphasize the importance of the time you will invest in your "debriefing" reading through the following pages, reading a book or not, planning a retreat, following some tips, or simply acknowledging the fact that you might experiment some up and down during this transition.
I am here for you if needed, so never hesitate to give me a call at any time, even if it is weeks or months past your return home.
ADD SIGNATURE AND PICTURE FROM JESSICA OR JANINA
Top Tips and fantasies of returning home
Mercy Ships Swiss Family Gathering!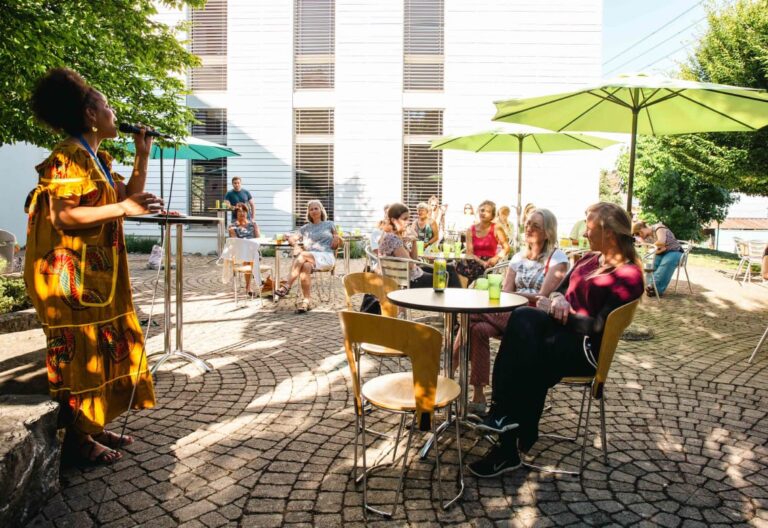 Don't miss out your next Mercy Ships Swiss family get together. A special time to shares unforgettable memories of your time on board with alumni, see old friends and meet new ones, share possible challenges of your return home, offer tips to future crew members who are about to board, eat good food and have fun.
More information will be sent in due time to your personal email address. Check your personal emails regularly.